Are you trying to figure out what car class would be best for your trip? Use the examples and photos below for your reference! The numbers listed below are maximum, but of course, if you have fewer passengers, you would be able to fit more luggage, even using the extra seats. Finally, please note that since ToCoo! only offers car class reservations, it is not possible to reserve a specific car model.
Important Notes
※Remember to count 1.5 seats for your child seat if you will be traveling with children. For details, please check the Child Seat page.
※A valid International Driving Permit is required to drive any car in Japan. For details, please check the International License page.
660cc
Recommended for those traveling on a budget. Because it is a small car, this car class is very fuel efficient. However, it may feel a little cramped for some.
Nissan Dayz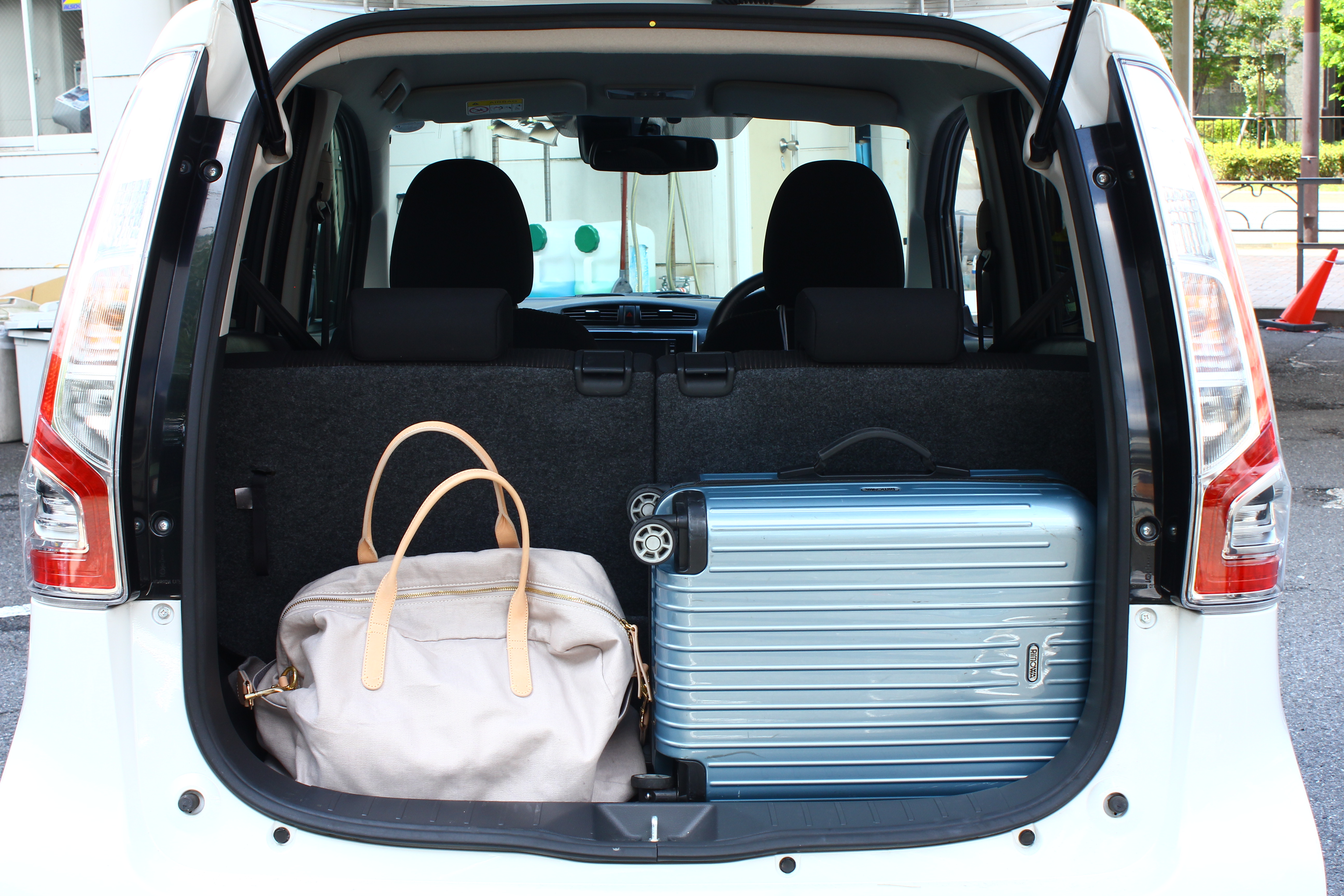 Compact
The compact class is a bit larger than the 660 cc class, but it will still probably feel cramped if you have 5 passengers.
Nissan March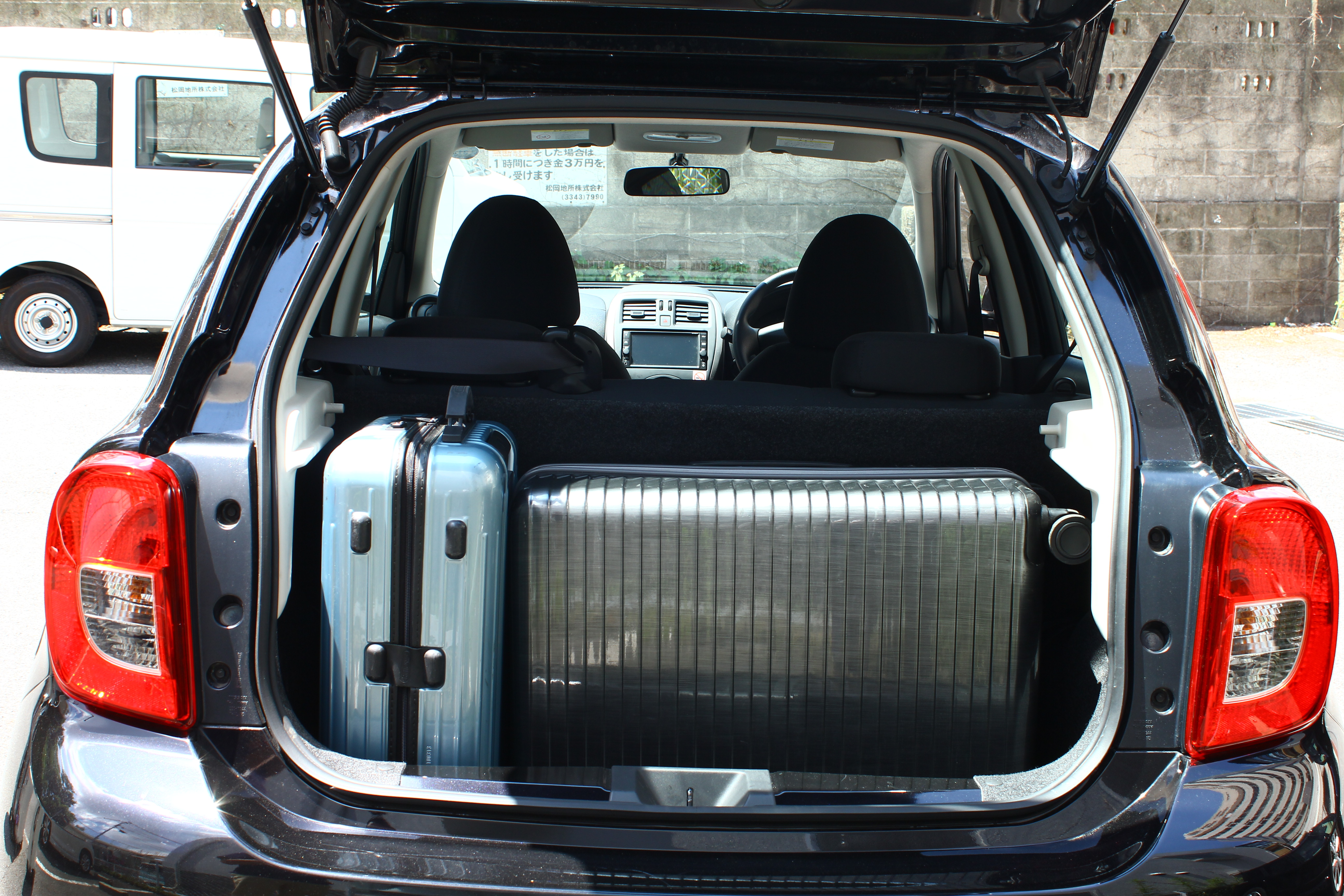 Nissan Note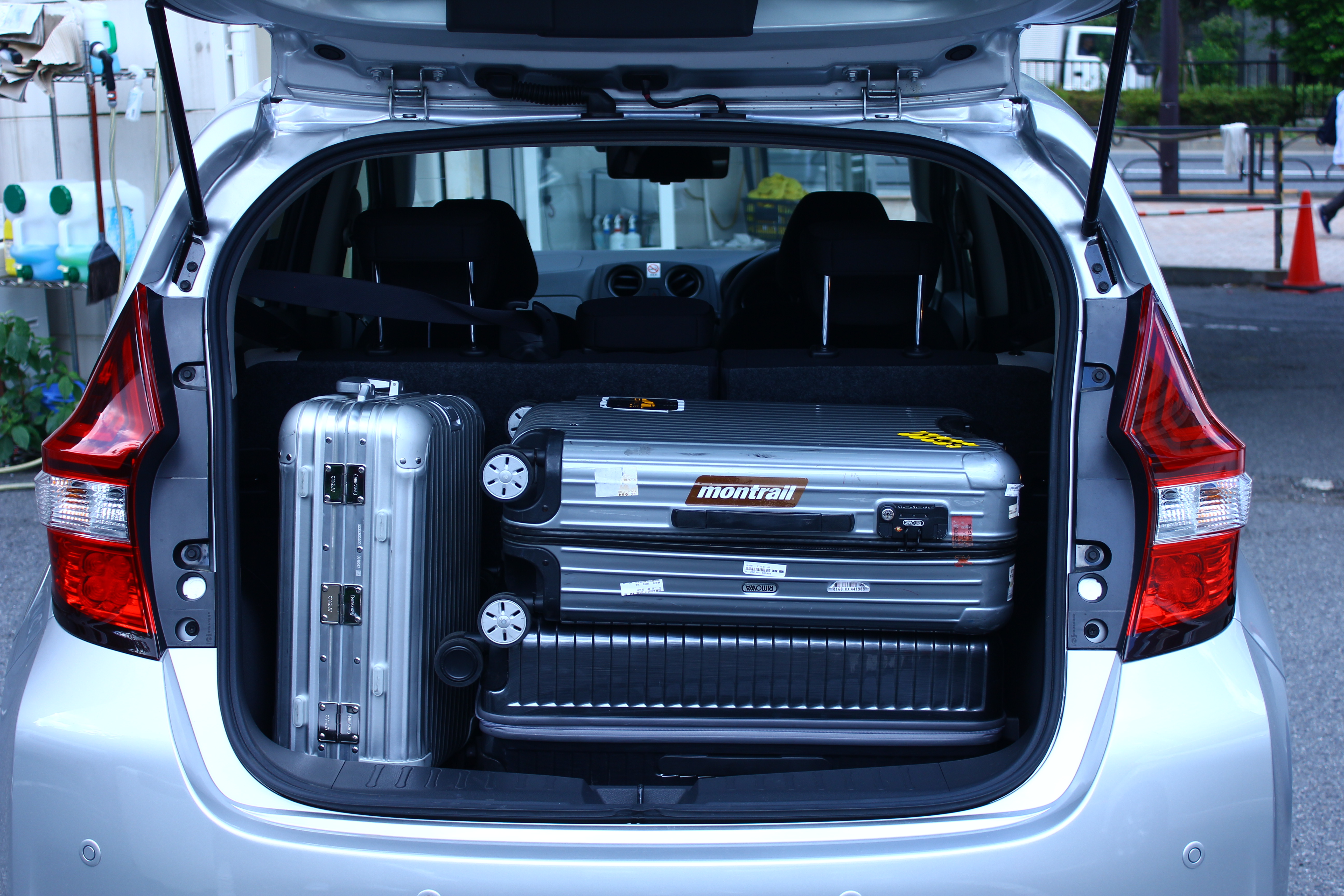 Nissan Cube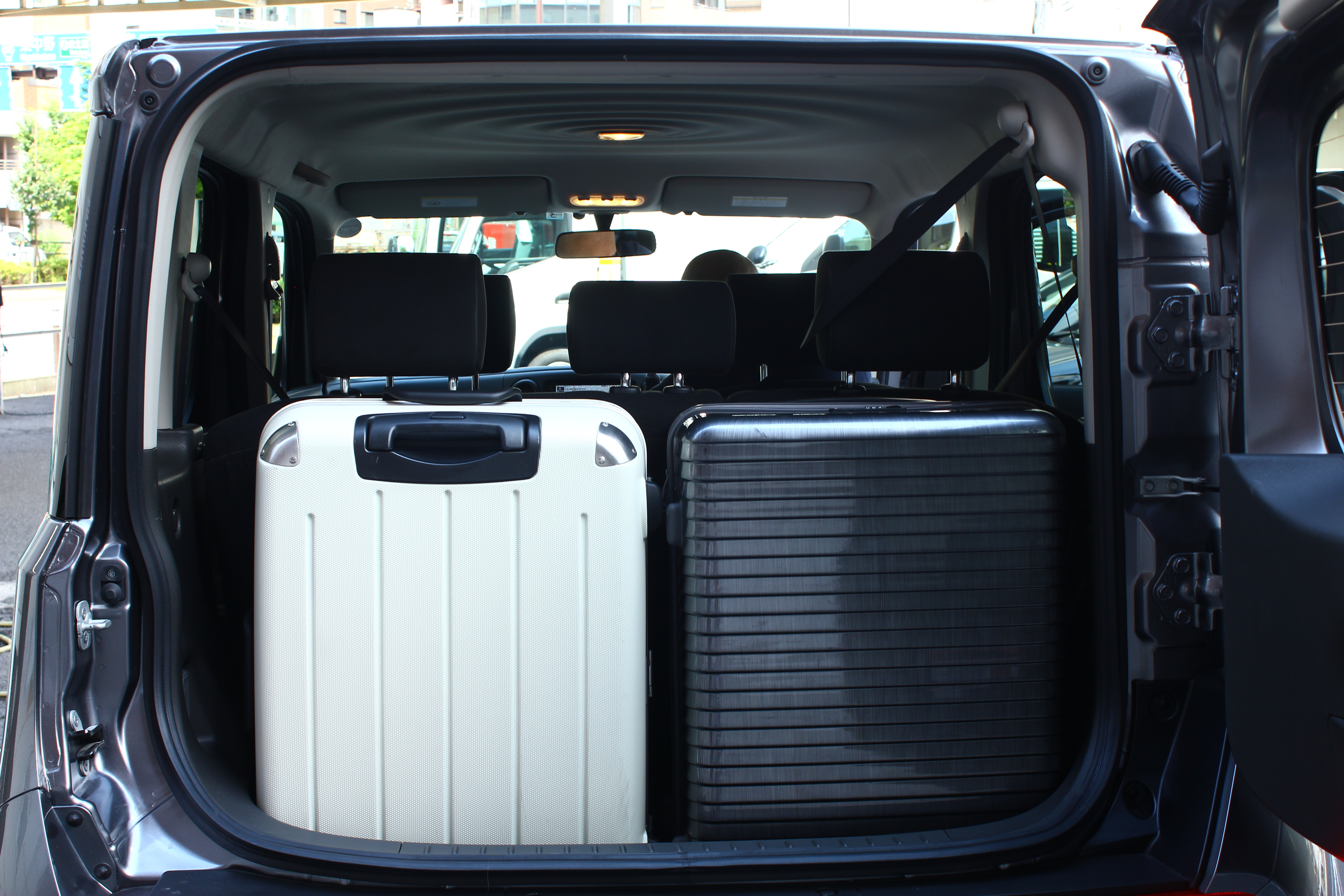 Standard
Recommended for both business and leisure. Since the interior is more spacious than the compact, it is considered to be a comfortable class.
Nissan Latio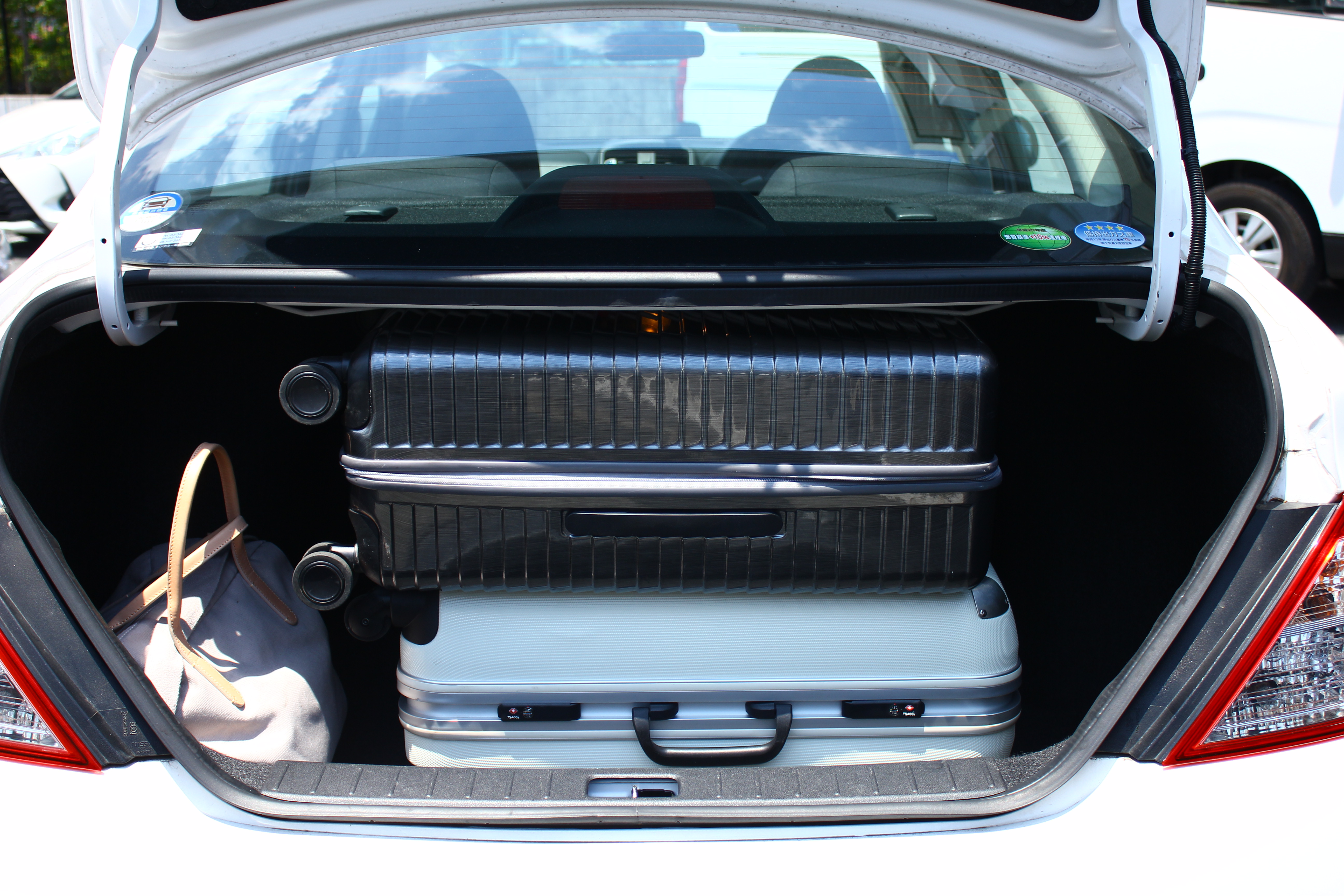 Station Wagon
In general, the station wagon class has a large trunk, so it's recommended for those with a lot of luggage.
Nissan Wingroad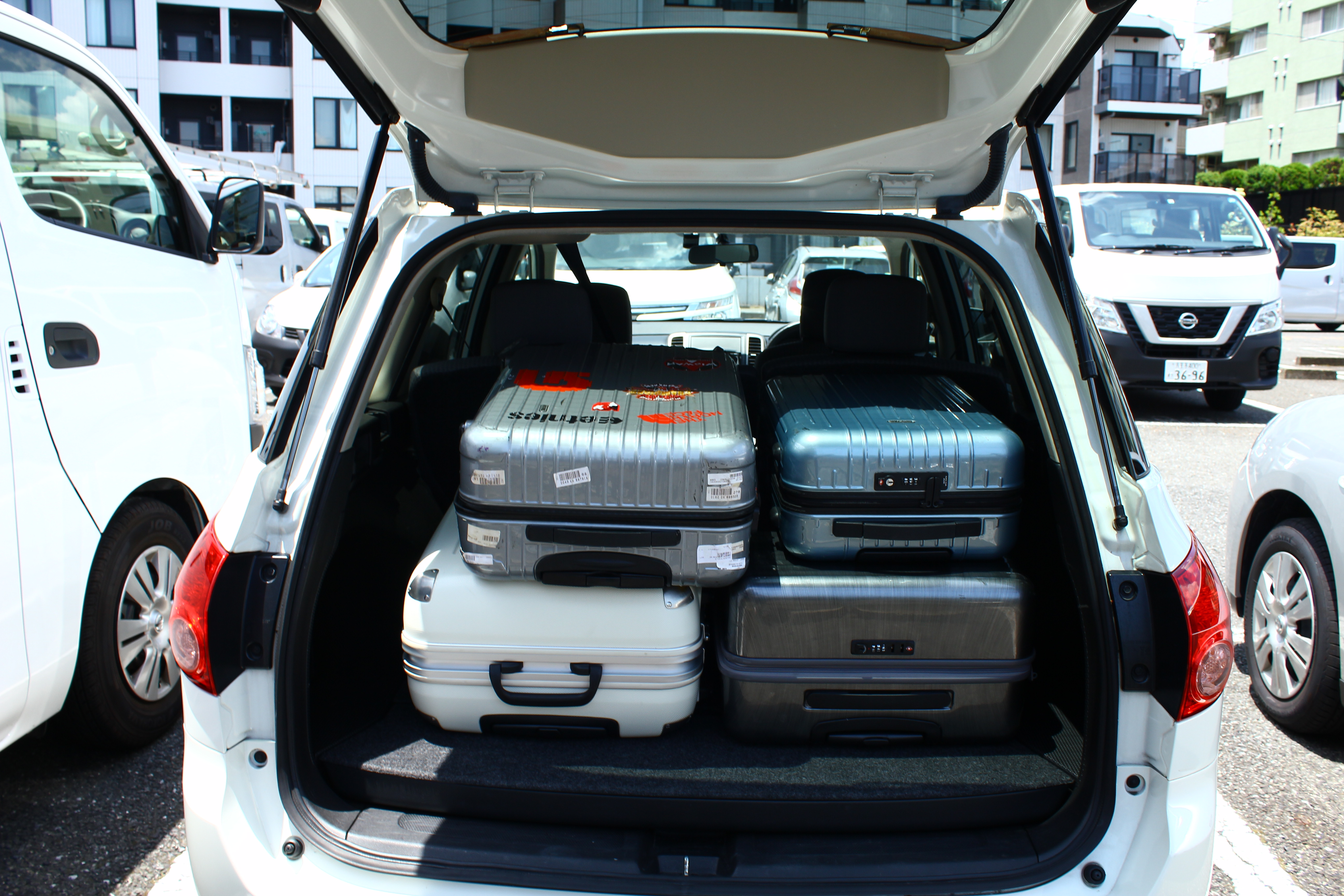 SUV
The SUV class is especially recommended for outdoor activities, like camping, skiing, and surfing. Some SUV models also offer 4WD, so it's especially good for these types of activities.
Nissan X-Trail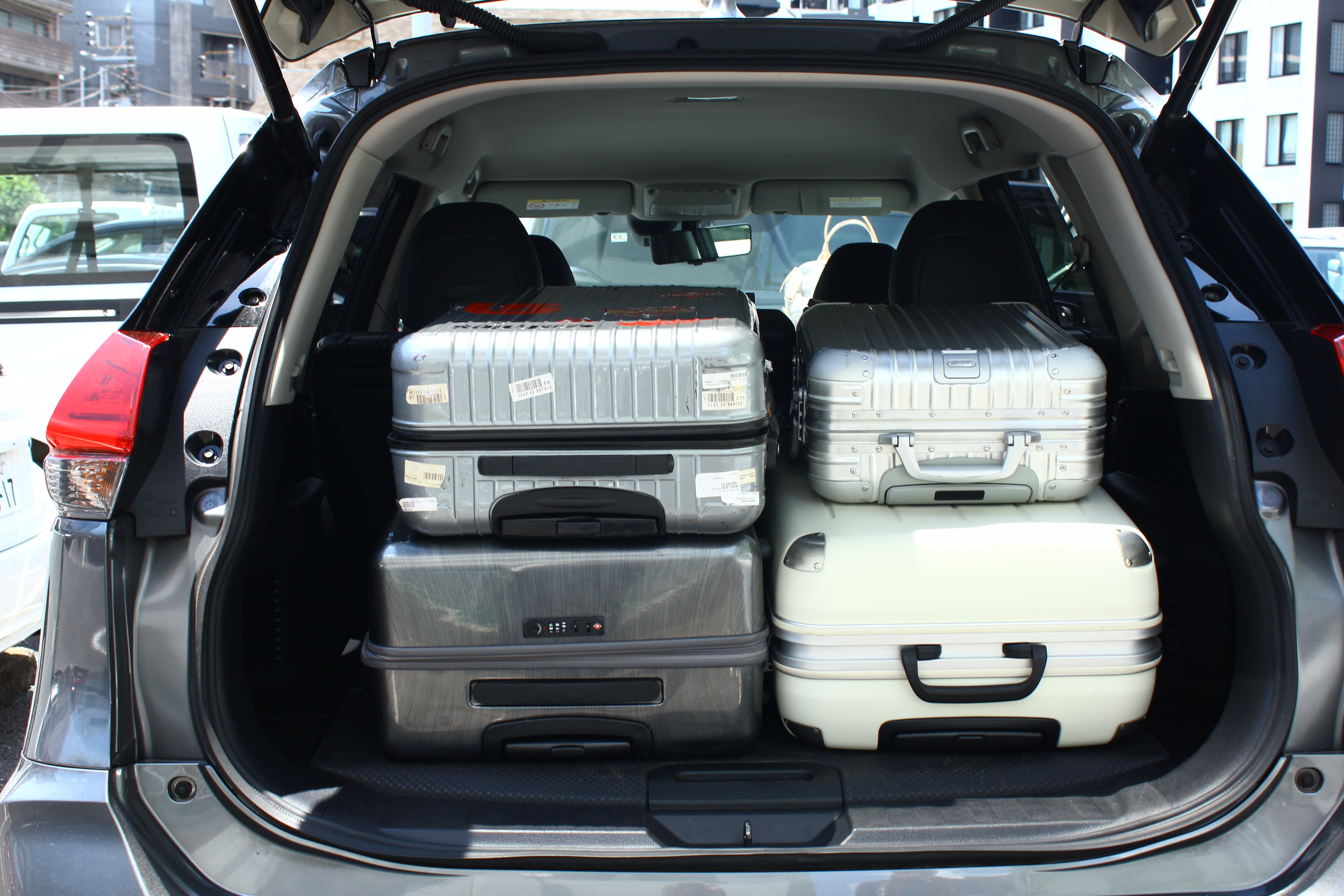 Minivan
Recommended for large groups or travelers traveling with lots of luggage. If there are 6 passengers, the minivan will typically fit about 6 pieces of luggage. Please note that when all 8 seats are being used, the luggage space will be quite small.
Nissan Elgrand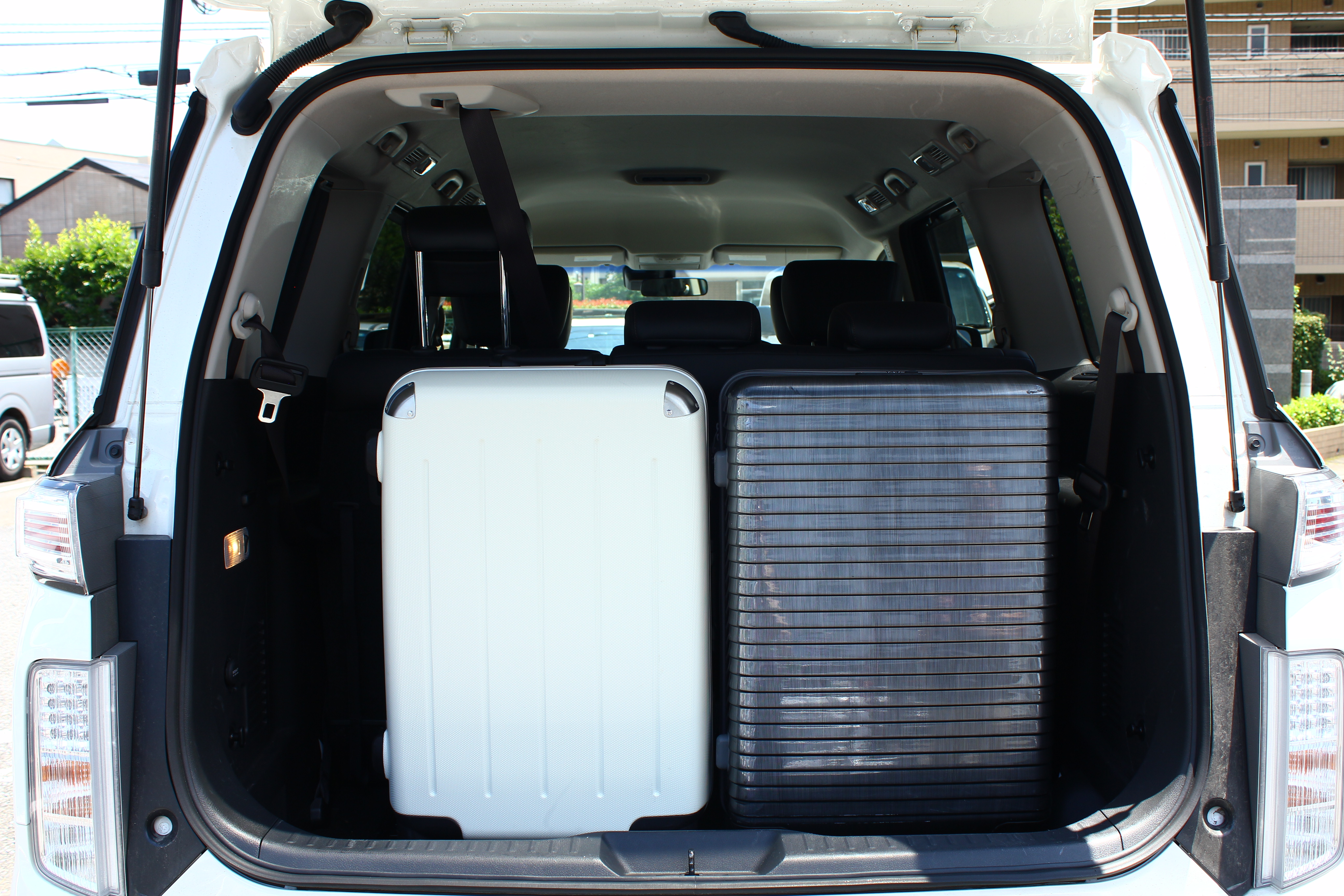 Nissan Serena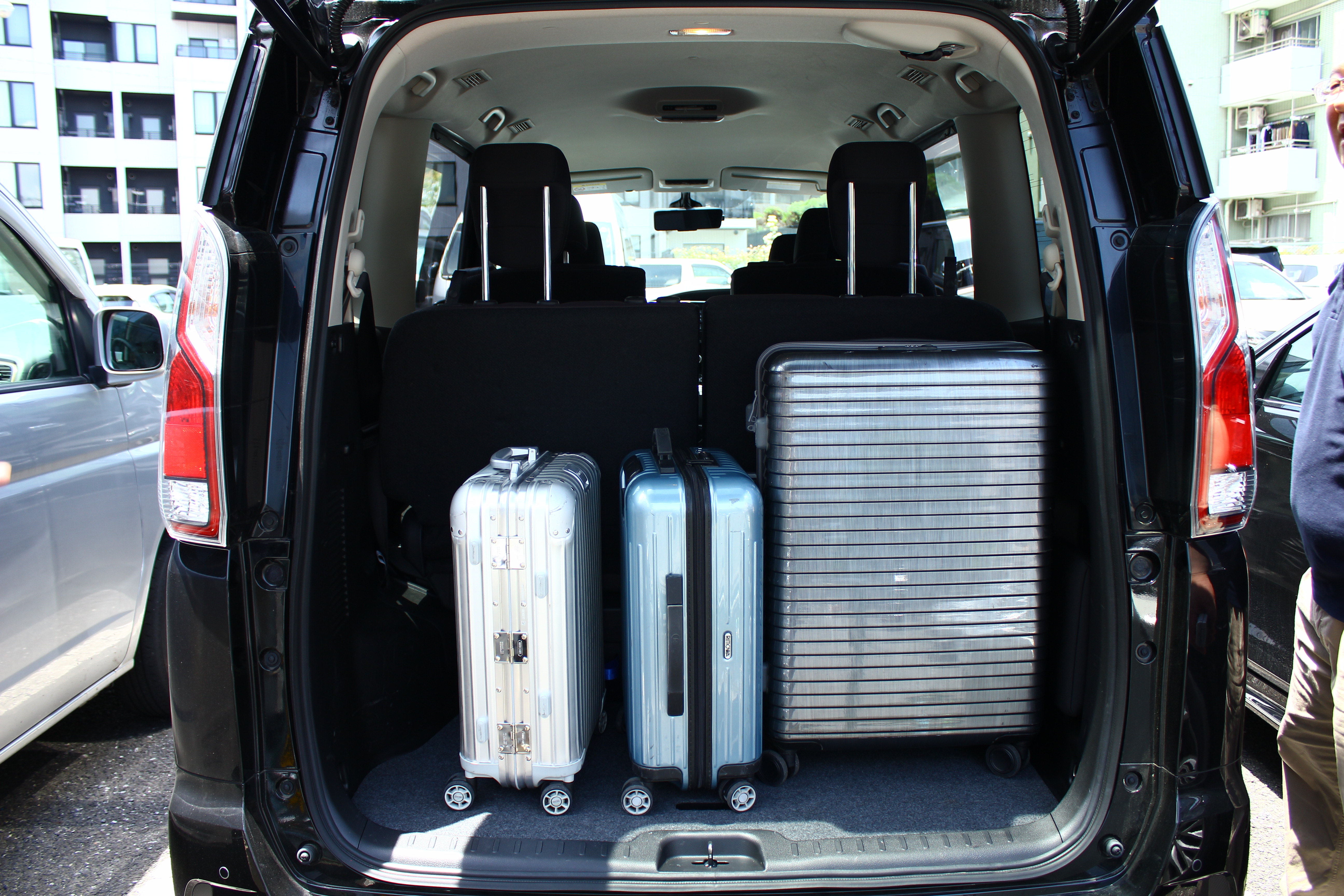 Luxury/Sports Car
Luxury and sports car rentals tend to have spacious interiors, and usually, the trunk space is larger than regular car classes as well. There are also some two-seater sports cars which are great for enjoying the drive itself, but not much luggage can fit in a sports car.
Van
Recommended for large groups or people with lots of luggage. However, please note that snow tires cannot be installed on the Hiace models. Also, 10-seater vans (including the driver) require a special International Driving Permit. Please check the International Driving Permit page for details. This type of car has very small luggage space when all the seats are in use, so we recommend to book 2 cars (i.e., 2 minivans) if you have a lot of people and a lot of luggage.
Suitcase Sizing:
| | | | | |
| --- | --- | --- | --- | --- |
| | Height | Width | Depth | Unit |
| White Suitcase (Large) | 72 | 50 | 30 | cm |
| Gray Suitcase (Large) | 71 | 50 | 28 | cm |
| Silver Suitcase (Medium) | 68 | 45 | 26 | cm |
| Silver Suitcase (Small) | 55 | 40 | 20 | cm |
| Blue Suitcase (Small) | 55 | 40 | 20 | cm |
※The above images were taken in June 2019. Please note that the trunk space may vary by make, model, and year.