Child Seats
If you have a child under 6 years old, please be sure to book child seat option beforehand.
If you don't request a child seat in advance, car rental will be refused upon arrival.
A child seat takes the space of one and a half adults.
When you book a car, please be sure to count the space for the child seat as 1.5 adults.
Can I have a 5-passenger car for 4 adults and 1 child under 6 years old?
No. You should reserve a 6-passenger car or bigger.
Example: 4 + 1 × 1.5 = 5.5 seats required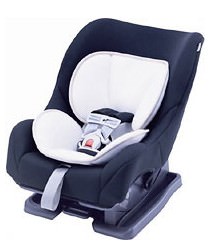 Child Seat Details
Here is the child seat information provided by the major car rental companies.
Baby seat
Child seat
Junior seat
Nissan
For up to 12 month-old baby
Weight: 2.5kg to 18kg
Height: 50cm to 100cm
From 12-month-old child to 4-year-old child
Weight: 9kg to 36kg
Height: 75cm to 145cm
From 12-month-old child to 4-year-old child
Weight: 9kg to 36kg
Height: 75cm to 145cm
Nippon
For up to 9 month-old baby
Weight: up to 10kg
Height: up to 65cm
From 9-month-old child to 4-year-old child
Weight: 9kg to 18kg
Height: 65cm to 100cm
For 4 to 10-year-old child
Weight: 15kg to 36kg
Height: 100cm to 138cm
Times
For up to 12 month-old baby
Weight: up to 10kg
Height: up to 70cm
For 6-month-old child to 4-year-old child
Weight: 9kg to 18kg
Height: up to 100cm
For 4 to 5-year-old child
Weight: 15kg to 36kg
Height: up to 135cm
Toyota
For up to 9 month-old baby
Weight: up to 9kg
Height: up to 100cm
For 9-month-old child to 4-year-old child
Weight: 9kg to 18kg
Height: up to 100cm
For 4 to 10-year-old child
Weight: 15kg to 32kg
Height: 100cm to 135cm
Budget
For up to 12 month-old baby
Weight: up to 10kg
Height: up to 75cm
For 6-month-old child to 4-year-old child
Weight: up to 18kg
Height: up to 100cm
For 4 to 6-year-old child
Weight: up to 32kg
Height: up to 135cm
Orix
For up to 12 month-old baby
Weight: up to 10kg
Height: up to 75cm
For 6-month-old child to 4-year-old child
Weight: up to 18kg
Height: up to 100cm
For 4 to 6-year-old child
Weight: up to 32kg
Height: up to 135cm
Honda
For up to 12 month-old baby
Weight: up to 10kg
Height: up to 75cm
For up to 4-year-old child
Weight: up to 18kg
Height: up to 100cm
For 4 to 10-year-old child
Weight: 15kg to 32kg
Height: 100cm to 135cm