Insurance coverage is not applicable in the following situations:

Over above-mentioned coverage limit
Accidents not reported to the local police
Damage that is not included in insurance coverage:
An accident caused intentionally
Flat tire
Lost of hub caps
Damage or ruin of car interior
Loss of equipment, etc.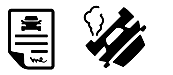 Actions breaking the rental car agreement
Drinking and driving
Reckless driving
Influence of drugs
Unauthorized extension of the rental period
Hit and run accident
Unauthorized driver not registered with the rental car company
Renting the car to a third party, etc.
Damaging car interior
Thievery due to unlocked doors
Illegal parking
Harassment
Filling the wrong gasoline at self-service gas station
Loss of car keys, etc.